---
News / Partners
In 2015, REI sparked conversation – and a larger movement – when they made the shocking announcement that they would not only close their stores on the Friday after Thanksgiving, but that they would also pay their 12,000+ employees to essentially play outside that day instead. The idea was to encourage people to skip the traditional shopping rush on what's become known as "Black Friday" and instead spend time outdoors – or, in REI's now-popular hashtag parlance, #OptOutside. The campaign was so successful – with over 700 organizations and almost 8 million people participating over the last two years – that they're shuttering their doors once again this year to help more people embrace fresh air instead of shopping carts.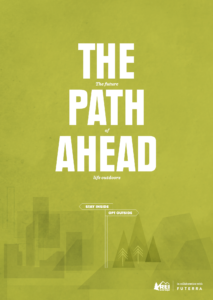 If you're reading this, you probably enjoy spending time outside, whether that's for physical, emotional, or spiritual reasons – or a combination of all three. However, the push for people to #OptOutside runs even deeper than the myriad joys of recreation alone. A new REI report titled "The Path Ahead" shares the sobering statistic that "the average American spends 95 percent of their life indoors" and asserts that this moment in time represents a "crossroads" that will determine whether or not humankind can retain – and nurture – our connection to the outdoors before it's too late.
"The Path Ahead" compares what they refer to as nine "brutal truths" about what will happen if we continue to spend so much time indoors with nine "beautiful possibilities" that an expanded connection with the outdoors can bring. While we suggest you read the report itself for a full understanding, here's a summary of what's covered in these nine areas:
Lost Generation vs. Wild Generation: Compares a feared "lost generation" of children who "spend less time outside than prison inmates" with the potential of a "wild generation" where children's health and quality of life is improved by putting "wilderness back at the heart of childhood."
Indoor Species vs. Free Range Humans: Contrary to tens of thousands of years of human history, we've become an "indoor species" with a need to "find a new, contemporary relationship with nature." The answer? Becoming "free-range humans," which includes studying and sharing ways to increase our time outdoors.
Urban Sprawl vs. Wild Cities: Instead of expecting every human being to suddenly abandon cities and established infrastructure in favor of living completely off of the land, it's suggested that we find ways to expand outdoor opportunities and green spaces to create "wild cities."
All Work, No Play vs. Headspace: This points to the American work ethic as a contributing factor to a life spent mostly indoors, and counters that with a discussion of the mental health (and ultimately, workplace) benefits of time spent outdoors.
Sick and Sad vs. Nature Rx: Considering that "$117 billion in healthcare costs are associated with inadequate physical activity in the U.S.," it's also important to note that "research teams across the country are making the science-based case that time outdoors benefits both mental and physical health."
Virtual World vs. Augmented Outdoors: A suggestion that if we alter habits so that instead of replacing the real outdoor world with a virtual one, we're using technology "to help more people fall in love with nature so they go out and experience the real thing," whether via social media, apps, or gaming.
Niche Nature vs. Outdoors For All: This posits a vision of the future that is inclusionary in every way, rather than exclusionary.
Turf Wars vs. Natural Economy: Here, they call for an economic system that "accounts for and protects nature's value," instead of exploiting it.
Post Nature World vs. The Outside Chance: An optimistic closing which suggests that instead of throwing in the towel, we have an opportunity "to become a restorative force – for nature and for ourselves."
While "The Path Ahead" contains a lot of big ideas, the most important takeaway is that you can start small by choosing to #OptOutside on Black Friday and beyond– and by encouraging others to do the same. To begin, you might find inspiration on REI's own website – not necessarily by browsing through shiny new gear (although that can be fun), but by seeing what other outdoor enthusiasts are up to via a new search engine that allows you to browse Instagram uploads by activity, location, or hashtag.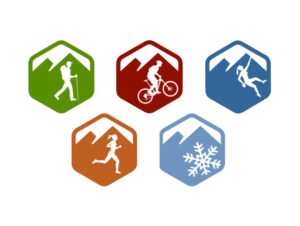 From there, you can dig deeper and explore REI's Adventure Projects for detailed info on climbing routes, running paths, hiking trails, and bike routes in your area. You can also help encourage others to #OptOutside by registering your own event or activation with REI, as we work to slide the scales toward more outdoor connections for all.