---
Webinars & Events

---
Are you still looking for that "perfect" survey to evaluate your program? Do you feel like your current method of evaluation (if you have one) is lacking?
Join TYO and Blue Lotus Consulting & Evaluation for the first webinar in our 3 part series on Program Evaluation.
When Blue Lotus talks about evaluation, they often hear programs ask about evaluation tools, metrics, and measures. They love that juicy topic as much as anyone, but to understand the tools you need, you have to understand what it is that you're trying to measure. And it starts with an EVALUATION PLAN.
We know, we know… while seemingly boring and unimportant, a solid evaluation plan will actually enliven your interest in evaluation from a holistic perspective. The process will encourage you and your colleagues to do some serious reflection on the work you do and how it aligns with the outcomes you are trying to achieve. Time spent up front on a good evaluation plan will create a culture of feedback and allow you to choose the best tools for the job you want to do. (Psst…your development director or grant writer will love you for it, too!)
---
Presenters: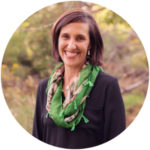 Kelly Keena, Ph.D.
Kelly is co-founder and research storyteller at Blue Lotus Consulting & Evaluation, LLC. She started out more than 20 years ago as a field instructor and worked in all areas of non-formal organizations before working as a classroom teacher and instructional coach around science and nature-based learning experiences. She recently chaired the EPA's National Environmental Education Advisory Council and through that process, found the need to strengthen evaluative thinking in all facets of our work with youth in the outdoors.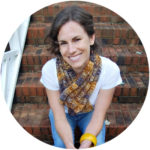 Corrie Colvin Williams, Ph.D. Corrie is co-founder and research storyteller at Blue Lotus Consulting & Evaluation, LLC. With experience in both the practice and research worlds of non-formal education, Corrie understands the dynamics at play when considering effective, efficient and quality evaluation strategies. She believes in the power of sharing the lived experience and embraces the challenge of helping organizations reveal their stories through thoughtful and meaningful evaluation strategies