---
Learning
There are many opportunities for a career in the outdoors, but sometimes the path is not obvious. In fact, often careers in the outdoors are overlooked while young people are looking for a "real job." It is important to note that the Outdoor Recreation Economy alone accounts for 6.1 million American jobs.
In partnership with the US Fish & Wildlife Service, TYO has created an Outdoor Recreation and Conservation Careers Toolkit for young adults interested in pursuing an outdoor related career. This toolkit helps those interested in an outdoor career become familiar with the many types of careers that exist in both outdoor recreation and conservation. This may help someone decide what kind career they could pursue in a variety of sectors.

The toolkit provides carefully curated resources to help understand in depth the opportunities in each sector, explore career path options, and get the tools needed to apply for your dream job. Each section has various guides that take a deeper dive into the various field and occupations that are available to those that may want to work in the outdoors or for the outdoors. We encourage you to spend some time reviewing these resources.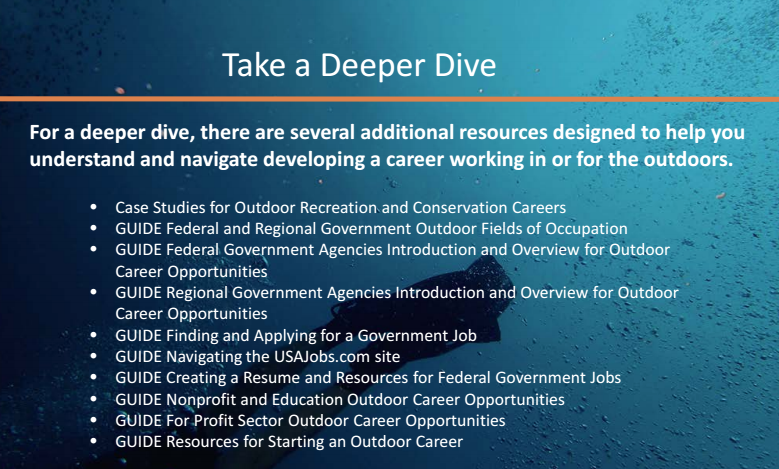 The guides also include valuable resources such as job listing sites and professional organizations.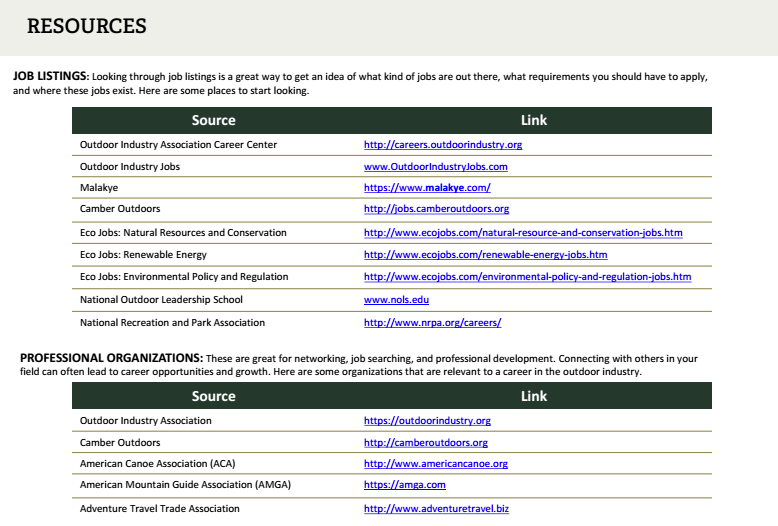 The career toolkit includes resources and samples to help create resumes, apply for jobs, and network ensuring that you put your best foot forward?
Sign-up today for your free membership to access the toolkit, connect with a community of like minded individuals, free webinars and access hundreds of free resources created to help get youth outdoors! www.MyTYO.com